We're excited to share insights and takeaways from the latest medical conference hosted by the Institute of Tissue Regeneration & Repair, which took place at the Westin Fort Lauderdale Beach Resort in Florida from September 30th – October 1st. While part of The Institute of Tissue Regeneration & Repair's 2023 conference series, this particular event was the first of its kind in the U.S. dedicated exclusively to the use of AWT shockwave therapy in the field of aesthetics, dermatology, and wound. CuraMedix, STORZ Medical, and Cervos Medical proudly sponsored the 'SKIN' themed conference.
CuraMedix's leadership expressed the privilege of working alongside a remarkable group of dedicated medical professionals who share a deep passion for these technologies. Witnessing the growing interest and adoption of shockwave and AWT (Acoustic Wave Therapy) in patient care is phenomenal. Discover firsthand how game-changing technologies and regenerative approaches can transform patient care and practice growth.
Attendees with a keen interest in Aesthetic and Anti-Aging Medicine and medical professionals specializing in Wound Care were treated to an immersive learning experience like no other.


A Distinguished Line-Up of Renowned Speakers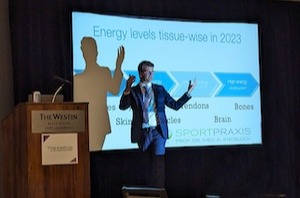 At the Florida 'SKIN' conference, attendees heard awe-inspiring presentations from a prestigious roster of renowned thought leaders and experts about how radial pressure wave (EPAT), Acoustic Wave Therapy (AWT), and focused shockwave (ESWT), are transforming patient care for aesthetic, dermatological, and wound care professionals, and their patients worldwide.
The conference was engaging on many levels, and attendees had the privilege of learning from and interacting with expert presenters and panelists, including AWT experts Prof. Dr. Karsten Knobloch, FACS, Dr. med. Bettina Rümmelein, and Deborah Sanfilippo as well as STORZ Medical' s Thomas Stierle. Special guests also included Dr. Christopher Kyriakides and Dr. Chris Kyriakides who presented on the science behind and the advantages of PRP, adipose tissue, and bone marrow.


An Immersive and Engaging Medical Conference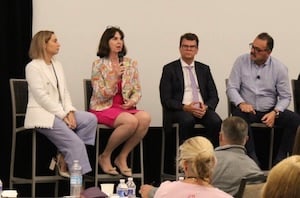 Each Institute of Tissue Regeneration & Repair conference is tailored to meet the needs of the audience of professionals and medical providers in attendance by offering:
Best-in-class education and training
Presentations that reveal the latest research, techniques, protocols, and practice management tips.
Exceptional hands-on training to enhance patient outcomes and practice growth
Direct access to world renowned thought leaders and medical experts in regenerative medicine
Multifaceted learning formats tailored to meet the needs of multiple medical disciplines
Opportunities to network and collaborate with peers
This time around, it was all about treating skin. Since skin is the body's largest organ, it's no wonder an entire conference was dedicated to its care, restoration, and regeneration. Turns out cellulite, facial wrinkles, wounds, and scars were no match for this enthusiastic and engaged group.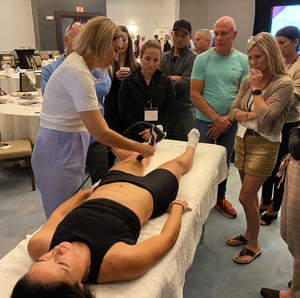 Sharing of information and collaboration took center stage and the opportunity for hands-on access brought engagement to new heights. With ample opportunities for hands-on exploration, attendees became very comfortable with these groundbreaking technologies: shockwave, Acoustic Wave Therapy (AWT), and EMTT.
During two action-packed days, participants immersed themselves in a rich program filled with enlightening presentations, insightful panel discussions, and meaningful interactions among peers. Most importantly, attendees discovered innovative ways to integrate shockwave into their continuum of care and achieve exceptional results.
No other medical conference compares to this unique opportunity for dedicated learning focused exclusively on Shockwave (EPAT/ESWT), Extracorporeal Magnetotransduction Therapy (EMTT), and other regenerative modalities.


Professionals and Healthcare Providers Give Insights on Attending
Wonder what your peers have to say about the event? Check out remarks from conference fans: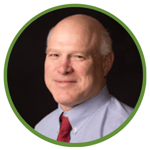 "This was an excellent conference on the use of shockwave in aesthetics. I thoroughly enjoyed the meeting, and it provided excellent information with great hands-on time. The faculty were excellent and readily available to help with practical questions and share protocols. We look forward to implementing what we learned into our practice in the near future."
Dr. Robert Monaco, MD
Atlantic Health System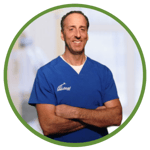 "LEARNING FROM THE BEST!!! I had an incredible opportunity while in Florida to learn from European docs to improve my skills using STORZ Medical Shockwave Equipment. My skill and confidence continue to improve, and I am so grateful to the entire CuraMedix team for providing this opportunity, and especially Dr. Karsten Knobloch, Dr. Bettina Rummelein (Switzerland), Deborah Sanfilippo (Italy), and Thomas Stierle (STORZ Medical, Switzerland) for taking the time, energy and effort to travel and share their wisdom and expertise to enhance our lives."
Dr. Perry Cammisa, DC
Ultimate Medical Group LLC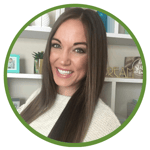 "We enjoyed having hands-on training and leaving with an abundance of confidence. We had no idea that we would be able to be in such close proximity to the world leaders of Shockwave."
Christie Steiger
Let's Thrive Wellness Center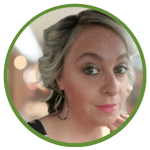 "Thank you for hosting such a wonderful event for us to attend and learn so much more about AWT. We really enjoyed ourselves and gained new knowledge and skills that are going to be priceless to our patients. We walked away feeling encouraged, confident, and extremely supported by you and your amazing team!"

Kimberly Meyer
Restorative Wellness MD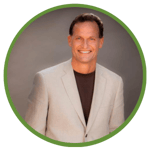 "Being a user of shockwave for the last three years makes it incredibly valuable to pick up "clinical pearls" watching and listening to masters of their craft like Dr. Knobloch and others at these conferences put on by CuraMedix."

Kirk Hamilton
Health Associates Medical Group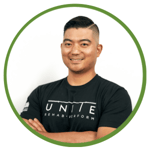 "It was very helpful to learn from the top researchers in the field as well as speak to other private practice owners on how to implement these services for our athletes."
Dr. Ken Shyu, DPT
Unite.Rehab.Perform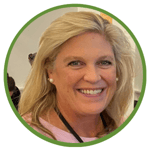 "I attended the fall conference with the Institute for Tissue Regeneration and Repair in Fort Lauderdale and was so impressed with the organization, lineup of speakers, hands-on opportunities and the intimate climate provided by CuraMedix. I learned so much and appreciated the close contact with the presenters and ability to ask questions and know I have support moving forward when I need it. I'm thankful and am looking forward to attending the next conference!"

Ronda Bern
ZYRALIFE

Upcoming Institute Medical Conferences – Not to Be Missed!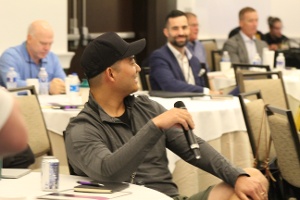 Save the date to attend The Institute of Tissue Regeneration & Repair's final conference on December 2-3 in Boston, MA. Kick off your December by collaborating and learning from some of today's most acclaimed leaders in the field of regenerative medicine.
Attendees will be immersed in the world of regenerative medicine and the revolutionary technologies and approaches transforming patient care for physicians worldwide: EPAT, ESWT, EMTT, and more.
You'll return to your practice equipped with a deep understanding of and passion for these regenerative techniques and technologies. You can expect inspiring lectures, panels, round tables, and hands-on training at this educational and training event. Reserve your spot today!
Stay tuned for what's ahead in 2024; we'll keep you apprised of upcoming events as details become available. These conferences are always fun for all, and no two are alike! There's always a fresh, one-of-a-kind experience to enjoy – it's why we encourage regular attendance.
As echoed by numerous attendees, these Institute events are not to be missed! Stay abreast of the most current advancements in regenerative medicine, including shockwave and EMTT.


Take Patient Care to New Heights with EPAT/ESWT/EMTT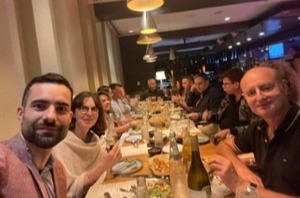 Intrigued by the potential of adding EPAT/ESWT/EMTT to your continuum of care? We invite you to attend an upcoming conference by The Institute of Tissue Regeneration and Repair to learn more about integration and clinical applications.
Experience the power in your hands while using ESWT/EPAT and EMTT to accelerate patient healing.
CuraMedix is the #1 US distributor of STORZ Medical devices, including AWT, ESWT, EPAT, and MAGNETOLITH (EMTT).
For guidance or to start a conversation, contact us!