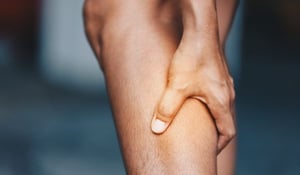 Want to revolutionize the way you treat your patients who suffer from a variety of musculoskeletal disorders?
Shock wave therapy facilitates a biological healing response which regenerates at the molecular, cellular, and tissue levels. Since its original inception for use in disintegrating urinary stones decades ago, remarkable progress has been made in terms of biological and therapeutic effects. And stunning outcomes and scientific evidence continue to come to the forefront. The role of extracorporeal shock wave treatment in musculoskeletal disorders cannot be overlooked.
Immerse yourself in this impressive Level 1 study, 'The Role of Extracorporeal Shock Wave Treatment in Musculoskeletal Disorders' was published in The Journal of Bone & Joint Surgery. The research reaffirms the proven power of shock wave in the treatment of an array of musculoskeletal disorders.
To examine the study's finer points and delve deeply into the science, you'll want to go straight to the source; click here to view the complete scientific study.


Two Technical Principles: Extracorporeal Shock Wave Therapy (ESWT) and Extracorporeal Pulse Activation Technology (EPAT)
EPAT (Extracorporeal Pulse Activation Technology) and Extracorporeal Shock Wave Therapy (ESWT) are innovative regenerative approaches in treating acute and chronic musculoskeletal pain and connective tissue disorders. Both are backed by an ever-growing body of evidence proving impressive outcomes and definitive improvements.
While the two technologies differ in terms of devices, physical characteristics, mechanisms of action, they both share several indications. ESWT and EPAT can often be used as complementary treatments because different bioeffects occur with the pressure waveform.
The illustration below from the study shows the differences in pressure waveform between the focused shock wave and radial pressure wave used in medical interventions.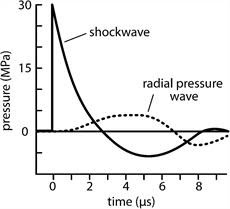 What are the clinical indications for the use of EPAT/ESWT therapy?
Shock wave therapy facilitates excellent outcomes in the treatment of chronic tendinopathies and a variety of musculoskeletal disorders. ESWT/EPAT is considered an ideal non-invasive alternative treatment that patients highly prefer over surgery because no downtime is required.
The study refers to The International Society for Medical Shockwave Treatment (ISMST), an organization which compiled a list of approved clinical indications for shock wave based on the strength of supporting evidence. The recommendations for EPAT/ESWT treatment are shown below:
Calcifying tendinopathy of the shoulder
Noncalcifying tendinopathy of the shoulder
Lateral epicondylopathy of the elbow
Greater trochanteric pain syndrome
Patellar tendinopathy
Achilles tendinopathy
Plantar fasciitis
Bone nonunion


Wrap up on the role of extracorporeal shockwave treatment in musculoskeletal disorders
Because of its efficacy, safety, and non-invasiveness, shock wave is considered a favorable option to surgery for several tendinopathies and nonunions.
With careful patient selections and suitable applications, ESWT/EPAT makes an unparalleled contribution to non-invasive treatment options for many musculoskeletal disorders and dysfunctions.


How can regenerative EPAT/ESWT treatment help your patients and your practice?
Quite simply, patients seek a resolution to painful musculoskeletal conditions that have limited their quality of life. When you, in turn, can provide a scientifically proven, non-invasive, no downtime solution, it's a win-win for patients and practice alike.
Offering EPAT/ESWT can help achieve practice growth faster, and by providing the gold standard in alternative methodologies, you can attract a steady stream of new patients. It's important to note that CuraMedix offers our medical practice partners marketing support to empower your practice growth further.
The regenerative effects of EPAT/ESWT are numerous and noteworthy. See its value in treating running-related injuries, trochanteric pain syndrome, and Achilles tendinopathy.
Ever wonder what makes EPAT/ESWT incredibly successful in medical applications? Read the white paper to learn more.
Know you could grow your practice with EPAT/ESWT but still on the fence? Contact us today and we'll connect you with one of our shock wave experts.