We're excited to share what occurred at the most recent medical conference by the Institute of Tissue Regeneration & Repair, which took place at the Hilton Boston Back Bay December 3-4 in Boston, MA. This was the 6th event held to date and was part of The Institute of Tissue Regeneration & Repair's 2022 conference series sponsored by CuraMedix and STORZ Medical. These conferences are one of a kind because they're the only U.S. conference dedicated exclusively to evidence-based shockwave and EMTT.
Medical professionals who attended had an immersive learning experience and were left with a deep scientific understanding of game-changing technologies and how these regenerative approaches transform patient care for medical professionals worldwide.
The recent conference was exceptionally well attended and gave attendees the unique opportunity to be inspired by and connect with leading physicians, including scientists and researchers in multidisciplinary regenerative medicine.
Elise Hamann, Director of Sales and Marketing at CuraMedix, was thrilled by the conference attendance and the interaction between the participants and presenters, "Unprecedented turnout to our most recent Institute for Tissue Regeneration & Repair Conference in Boston! Informative, engaging, and fun shockwave and EMTT presentations, panels, and peer-to-peer exchanges, plus lots of hands-on."


The Ultimate Line-up of Renown Speakers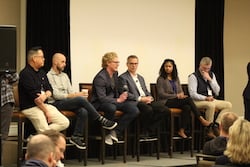 At the Boston conference, attendees heard awe-inspiring presentations from thought leaders and experts about how radial pressure wave (EPAT), focused shockwave (ESWT), and Extracorporeal Magnetotransduction Therapy (EMTT) are transforming patient care for medical professionals and their patients worldwide:
Elise Hamann reports on the roster of speakers, which is a who's who of regenerative medicine from the U.S. and abroad, "We are incredibly appreciative of and so proud of the solid relationships we have with these leaders in the industry who presented to our group to include: Prof. Dr. Karsten Knobloch, FACS, Paul Hobrough, Dr. Brett Brodbeck, Dr. Michael Chin, Dr. Rob Conenello, Dr. David Cunningham, Dr. Veronica Jow, Dr. John Knab, Dr. Marc Lederman, Dr. Christopher Milkie, Dr. Kurt Rode, Deborah Sanfilippo, Dr. James Sylora, and Dr. Adam Tenforde. Such a great experience to learn from and collaborate with the best!"
For this conference, in addition to talking about shockwave and pain, hands-on tracks in aesthetics and urological health were also included.


An Immersive and Engaging Conference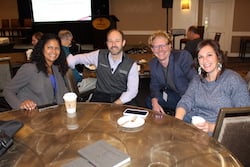 The Institute for Tissue Regeneration & Repair Conference is designed with medical professionals in mind by providing:
The latest research, techniques, and practice management tips
Access to thought leaders and medical experts in regenerative medicine
Multilayered learning approaches across multiple medical disciplines
Immersive learning with hands-on training to enhance patient outcomes and practice ROI
As is the case at all of the Institute conferences, attendees experienced learning in a myriad of ways, including lectures, peer-to-peer education, round tables, panels, and hands-on training on shockwave and EMTT.
No other medical conference is as dynamic and set up to offer this unique opportunity for dedicated learning focused exclusively on Shockwave (EPAT/ESWT), Extracorporeal Magnetotransduction Therapy (EMTT), and other regenerative modalities.


What Other Medical Professionals Shared About Attending
Do you value the recommendations of your medical peers? See what attendees from the Boston event had to say.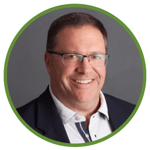 "What a great conference that was! Top-notch!! I learned so much, made good connections, and, bought my new EMTT. I look forward to attending future conferences."
James Yakel, DPM
Colorado Center for Podiatric Sports Medicine, Longmont, CO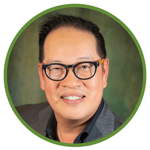 "We all came to Boston to educate our colleagues on ESWT/ RPW/ and EMTT! Technology that has changed the way I treat all of my patients effectively, ethically, and rapidly! It's like doing surgery without any incision… that's how amazing it is."
Michael Chin, DPM
The Running Institute, Chicago, IL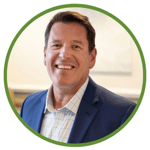 "The Institute for Tissue Regeneration + Repair held a fantastic educational Hootenany in Boston. I purposefully chose that word because this was far from a traditional didactic educational meeting. It was a full-on/hands-on 48 hours where teachers became students, students became teachers, and clinicians from myriad specialties + disciplines treated each other with good humor, respect, and openness! Not to mention the plentiful shockwave devices, including the workhorse EPAT(radial shockwave) and the precise and powerful ESWT (focused shockwave) devices. And, of course, the "vibranium" generating device better known as EMTT(Extracorporeal Magnetotransduction Therapy). You missed it this time. Don't miss it next go-round!"
John Knab, MD
Center for Pain Management, Wilmington, NC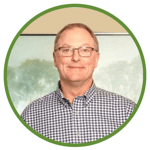 "That was probably the best workshop I've ever been to. Then again, I've only been practicing for 27 years, so there's still a chance you may get bested. LOL."
James Callard, DC
The Callard Clinic, Fenton, MI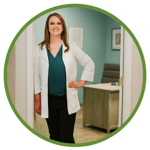 "I really enjoyed learning from experts in the shockwave industry from all over the world. I made great connections with other like-minded providers, and the business insights were invaluable."
Susan Prather, FNP-C, ABAAHP, FAAMM
The WAE Clinic, Cleveland, MS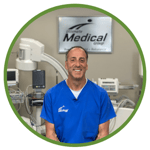 "Once again, you have put together another great learning experience with your team. Each seminar adds to the next."
Perry A. Cammisa, DC
Ultimate Medical Group, Woodridge, IL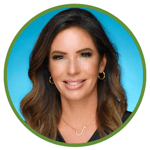 "The conference was wonderful. Thank you so much!"
Jules Spence, Operations Manager
Enhance Lives, Holladay, UT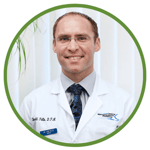 "This was my first shockwave course, and I loved it. Even though I have been using both Radial and Focused shockwave devices daily in private practice, I came away with new tips, tools, and talking points. The first week back, I multiplied the number of shockwaves I booked based on what I learned at the conference."
Donald Pelto, DPM
Worcester Foot Care, Worcester, MA



"Great weekend in Boston at The Institute for Tissue Regeneration and Repair Conference. CuraMedix put on yet another amazing meeting. If you use or are thinking of using shockwave and did not make it, you are missing out!"
Kurt Rode, DPM
West Hartford PodiatryWest Hartford, CT


What's on the Horizon for the Institute's Upcoming Medical Conferences?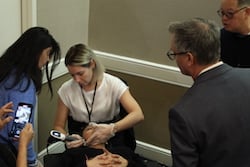 Make room on your 2023 itinerary to attend one or all of The Institute of Tissue Regeneration & Repair's conferences planned for 2023.
Attend one or both; the choice is yours:
TBA late March, Phoenix/Scottsdale, AZ
Dec 2-3, Boston, MA
As more details become available, we will keep you informed.

These upcoming events are not to be missed! Stay on the forefront of the latest in evidence-based, non-invasive shockwave and EMTT, and set your sights on attending this immersive conference series in the coming year.
Take Patient Care to the Next Level by Adding ESWT/EPAT/EMTT to Your Continuum of Care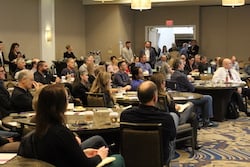 If you've long considered adding ESWT/EPAT/EMTT to your continuum of care, we encourage you to attend one of the upcoming conferences by The Institute of Tissue Regeneration and Repair.
Expand your knowledge of the clinical advantages of incorporating shockwave and EMTT into your treatment protocols. You'll learn firsthand how to integrate these innovative, evidence-based, non-surgical tools and technology into their continuum of care.
Event attendance is undoubtedly the best way to see the entire suite of STORZ Medical radial pressure wave devices, focused shockwave devices, and now the EMTT MAGNETOLITH.
As always, we're here to support you and answer questions. We're happy to connect to provide answers about the advantage of incorporating these regenerative technologies into your practice offerings. Contact us today, and we'll connect you with one of our shockwave and EMTT experts.