Growing your practice doesn't have to be complicated or expensive. One of the most valuable resources you have at your disposal for generating new patient leads? YOU! People often choose to see or refer doctors who they personally connect with. By leveraging your natural charisma — along with these 7 proven tactics — you will be seeing more new patients in no time.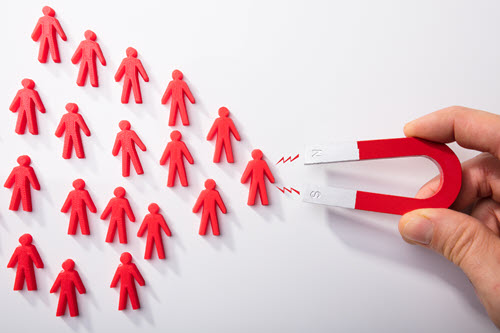 1. Chat it up with current patients
Your existing patients are likely to be the easiest source of new leads. Simply take an extra minute or two to learn more about what's going on in their lives. Are they active in their community? What do they do for work? They'll appreciate your interest in their lives. And a simple conversation could shed light on possible referrals they could send your way.
2. Provide a great patient experience
From wait time and front office interactions to treatment and follow-up, it practically goes without saying that a happy patient is more likely to refer their friends and family. One way to objectively evaluate patient experience is to have someone "secret shop" your practice. Recruit some colleagues, friends or family members you trust and have them each send a team member to pose as a new patient and report back. Then make any adjustments to ensure that your patients are having the best possible experience.
---
Don't miss related article, Looking for a Secret Weapon to Create Better Outcomes
for Patients? Survey Them!
---
3. Ask for reviews
When patients say great things about you or your practice, first take in the awesome moment, because it's truly something to be celebrated. Then consider asking them to write an online review for your practice. Because people are more likely to take action if they know exactly what to do, you may want to have simple instructions for posting a review at the ready.
You can ask for patient reviews in your follow-up communications too. This will help draw out those who think you rock but may be less inclined to tell you. Be sure to include a link or instructions letting them know what to do.
4. Shake some hands
The next step in generating more patient leads is to simply get out there! Join your local Chamber of Commerce if you haven't already and attend a few events. Most larger Chambers have a variety of events to choose from, and you'll make many connections you wouldn't otherwise have.
Want more? Explore other professional networking opportunities in your area and try a few. Be sure to carry plenty of business cards and have your elevator pitch ready, which is brief, 30 to 60 second summary of what you do. According to Harvard Business Review, the first eight seconds are critical!
5. Volunteer your time
Are you active in a religious organization or have local causes you support? Consider stepping up your participation. You can also choose to volunteer your services or provide medical supplies to get more exposure for your practice. And each time someone introduces you as "Doctor So-and-So," often the next obvious question is about your work. A polished elevator pitch not only makes it easier to answer the question, it often acts as an interesting conversation starter.
6. Participate in wellness events
Health fairs tend to be everywhere and are typically well attended. Here's your opportunity to explain and educate your community about medicine, treatments or how to live a healthy lifestyle. Not finding the right one? Consider creating your own event by approaching your local library, parks and recreation department or senior center about offering a wellness series.
7. Be present virtually
You can't be everywhere and there are only so many hours in the day. You can extend your reach to potential patients by taking it to the digital streets. Consider a blog to educate your virtual community about medicine, treatments or healthy lifestyle habits. Make it your own by giving it your unique voice and providing your personal expertise. Writing's not your thing? Hire a ghostwriter who can communicate on your behalf.
For any content you create, be sure to promote it on your preferred social media channels so others can read it and share it. You can use the social media posts we provide each month as a general guide for length and tone. Don't forget to include a link to your blog!
Also read: What's Content Got to Do with It? 3 Ways Great Content Gets Patients.
Often the decision about which physician to choose comes down to recommendations and rapport. By setting the stage for referrals and establishing more personal connections, you'll help ensure more new patients come your way.
Interested in more marketing tips to grow your practice? Sign up below for our Marketing Pulse newsletter today!