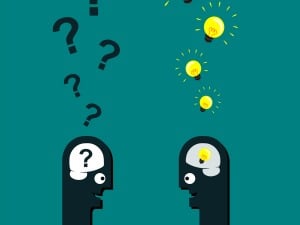 Whether you're considering adding EPAT to your practice or you've recently made the investment, CuraMedix provides plenty of marketing support to let staff, referring doctors and patients know about the benefits of this evidence-based, non-invasive approach for treating acute and chronic musculoskeletal pain.
EDUCATE YOUR STAFF
Practices that involve their office and medical staff in the introduction of EPAT typically have the most success. Your goal is to share both clinical and economic information — which will give your team the knowledge and confidence they need to integrate EPAT (or any new technology, for that matter!) into everyday processes.
Here are a few things you'll want to do BEFORE speaking with staff:
Decide on your treatment protocol – Determine how you're going to introduce EPAT and where it fits into your continuum of care so you can communicate these specifics.
Set pricing – We recommend establishing one price for a series of 3 to 5 treatments.
Establish a payment process – The most successful practices often have patients pay for the treatment series upfront. This helps with compliance, which results in more successful treatment and happier patients.
Then introduce EPAT to your staff:
Schedule an EPAT Show and Tell to introduce the new technology and answer questions.
Play the CuraMedix patient video to shed light on what EPAT treatment is like and why patients appreciate it.
Let them try EPAT so they can see how it both feels and works.
Communicate pricing and payment specifics, including how to discuss the benefits and costs with patients. You may find it helpful to do some role playing as part of your Show and Tell.
GET THE WORD OUT TO PATIENTS
To help patients say "Yes" to EPAT, you'll want to ensure they have access to information about it. Here are a few ideas to get you going:
Website - Your website is one of the first places patients will look for EPAT information. CuraMedix provides readymade content for you to add to your site. We also suggest placing a link to the patient information area of the CuraMedix website.
In-Office - Since you'll be discussing EPAT with patients face-to-face, it's helpful to have materials at the ready for them to read and refer to later. Here are a few tools available to help:
Display EPAT posters: You can take one or more versions of this print-ready artwork to your local print shop. You'll avoid shipping costs – and any potential damage during transit.
Have EPAT brochures available: You can customize this ready-made brochure with your logo and contact information and have it printed locally as well.
Digital Marketing - Have a monthly newsletter? Send regular e-blasts to patients? Include EPAT information in your content. And if you don't have a newsletter, let's talk about getting one up and running!
Social Media - If you have a Facebook page, add EPAT information and patient success stories to your posts. We make this easier by sending you a new batch of social posts each month in the CuraMedix newsletter. Sign up for our newsletter today.
PR - Send a press release or call your local newspaper and invite reporters to your office so they can view an EPAT treatment in action as well as interview doctor and patient.
Mail - Here's a postcard about EPAT that you can customize with your contact information and have printed and mailed. If you send out bills/invoices to patient, consider including an EPAT bill stuffer.
Advertising - You could also choose to go all-in to promote EPAT, and invest in a media campaign with digital, social, radio or print ads.
FACILITATE PHYSICIAN REFERRALS
You'll want to ensure your peers and referrers know about EPAT and its many benefits, so they can send their patients your way. Here are a few ways you can get the word out:
Send a letter with a patient brochure.
Schedule calls and/or personal visits.
Host an office or community event.
To get the ball rolling, you may want to initially choose a few promotional tactics that can dovetail into your existing marketing efforts. Then consider trying one or two new ideas to reach patients in a greater variety of ways. As with any marketing, it's all about communicating consistently and effectively to your target audience, so make sure to talk about EPAT whenever possible.
Want more ideas? Check out our latest marketing newsletter. And if you have questions or just want to talk strategy, simply contact us at any time!