Key Takeaways from the Recent Institute for Tissue Regeneration & Repair Conference hosted in Orlando
We're excited to let you in on what transpired at the most recent medical conference by the Institute of Tissue Regeneration & Repair, which took place at The Gaylord Palms Resort and Conference Center April 2-3 in Orlando, Florida. The event was part of The Institute of Tissue Regeneration & Repair's 2022 conference series sponsored by CuraMedix and STORZ Medical. These conferences are unique and the only one of their kind in the U.S. dedicated exclusively to evidence-based shock wave and EMTT.
Discover how game-changing technologies and regenerative approaches are transforming patient care for medical professionals worldwide.
The recent conference was extremely well received and gave attendees the unique opportunity to connect with leading physicians from the U.S. and abroad, including scientists and researchers in the area of multidisciplinary regenerative medicine.

An Awe-Inspiring Lineup of Speakers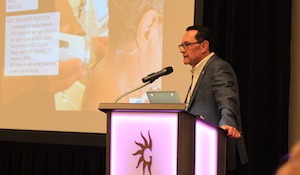 At the Orlando conference, attendees heard dynamic presentations from the following experts about how radial pressure wave (EPAT), focused shock wave (ESWT), and now Extracorporeal Magnetotransduction Therapy (EMTT) are transforming patient care for medical professionals worldwide:
Prof. Dr. Carlos Leal is a renowned physician and orthopedist from Universidad el Bosque in Bogotá, an international leader in the field of regenerative orthopedics and in the use of shock waves and stem cells for osteoarticular application. Dr. Leal served as the event's keynote speaker and gave an in-depth and entertaining presentation offering the group a fascinating look at the research he has participated in, other leaders he has teamed up with from around the world, as well as inspiring patient treatments and outcomes.
Thomas Stierle from STORZ Medical introduced attendees to the company, touched on its history, unveiled thoughts on future innovations, and highlighted CuraMedix's success as their top US distributor.
Dr. Marc Lederman and Dr. Kurt Rode teamed up to share their experience in starting with radial pressure wave, adding focused shock wave, and most recently bringing on EMTT to their thriving practice along with some exciting patient success stories.
Dr. David Cunningham expounded on his achievements with the variety of tools in this regenerative toolbox that he adds together when looking for the best treatments for his patients in his presentation, "From Head to Toe: Layering Modalities."
Dr. John Knab highlighted how he has taken treatments to the next level in his presentation "Shockwave + EMTT in MSK + Spine."
Dr. Chris Milkie delved into his passion for and the importance of marketing when it comes to practice growth in his presentation, "Marketing, Building and Growing Your Shockwave Business."
And, Dr. Rob Conenello led a dynamic and interactive panel on the critical topic of patient communication and setting expectations, joined by Dr. Paul Langer, Dr. Marc Lederman, Dr. Kurt Rode, and Dr. Chris Milkie.


Two Days of Immersive and Engaging Learning Experiences
The event included lectures, peer-to-peer education, round tables, panels, and hands-on training focused on shock wave and EMTT.
Day 1 delved into the science, technology, research, evidence, and implementation of the two technologies—with a significant amount of time dedicated to hands-on training.
Day 2 brought together the business side of adding in the technologies to include marketing, educating and talking with patients about shock wave and EMTT, as well as setting expectations so the engagement is teed up for success.
Attendees were able to do a deep dive and learn the latest science, technology, and applications of shock wave and EMTT and the marketing aspects of promoting these regenerative technologies.
No other medical conference offers this unique opportunity to delve exclusively into Shock Wave (EPAT/ESWT), Extracorporeal Magnetotransduction Therapy (EMTT), and other regenerative modalities.


What Other Medical Professionals Had to Say About Attending
Value the recommendation of your medical peers? See what recent attendees had to say…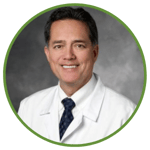 "This conference has taken my practice to the next level after incorporating techniques learned from leaders in the field. Extremely helpful information."
Anthony DuBose, MD, MPH
Stanford University
Occupational Health Center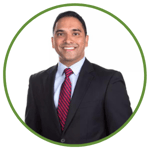 "The conference was a great way to network with other emerging stars while listening to engaging experts on what has made them successful. The best part, however, was the hands-on experience."
Steven Samuel, DO
CityMD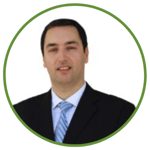 "I thought it was a greatly organized conference. I enjoyed it a lot. Very welcoming atmosphere. For me, the conference generated a lot of ideas about how to continue to expand my skills in this new but very promising field of medicine. Great content, speakers, and networking opportunities."
Florian Gegaj, MD
Cleveland Health Center
The Villages, FL

Attend One or ALL of the Institute's Upcoming Medical Conferences
Secure your spot at an upcoming conference if you want to stay abreast of the latest in evidence-based, non-invasive shock wave and EMTT. Set your sights on learning and stay informed on how to optimally add these technologies to your continuum of care so that you are in the best position to grow your practice and improve patient outcomes.
Attend one or both; the choice is yours:
These upcoming events are not to be missed! Be sure to make your calendars and register via the links provided to secure your spot, as space is limited.