Immerse yourself in the world of cutting-edge medical advancements in regenerative medicine as we take you behind the scenes of the recent medical conference hosted by The Institute of Tissue Regeneration & Repair. The event was held at Hyatt Phoenix Downtown April 22-23 in Phoenix, AZ, and was proudly sponsored by CuraMedix and STORZ Medical. This conference series stands alone as the sole gathering in the U.S. entirely dedicated to evidence-based Shockwave and EMTT. This one-of-a-kind event delves into the latest innovations and exciting discoveries in regenerative medicine.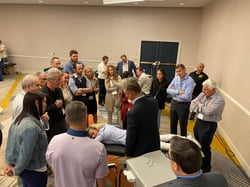 The heat was on in Phoenix both in terms of weather and the energy radiating from The Institute of Tissue Regeneration Conference. Over two action-packed days, participants immersed themselves in a rich program filled with enlightening presentations, insightful panel discussions, and meaningful interactions among peers. Attendees learned innovative ways to integrate shockwave and EMTT therapies seamlessly. Additionally, the conference provided ample opportunities for hands-on exploration of these groundbreaking technologies.
CuraMedix's leadership expressed the privilege of working alongside a remarkable group of dedicated medical professionals who share a deep passion for these technologies. Witnessing the growing interest and adoption of shockwave and EMTT in patient care is awe-inspiring.
Discover how game-changing technologies and regenerative approaches can transform patient care and practice growth.


A Line-up of Well-Respected Speakers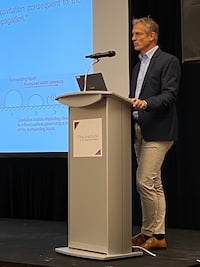 At the Phoenix conference, attendees were treated to an esteemed line-up of presenters and panelists who generously shared their expertise and wealth of knowledge. Experts expounded on the many ways that radial pressure wave (EPAT), focused shock wave (ESWT), and Extracorporeal Magnetotransduction Therapy ( EMTT) are transforming patient care for physicians worldwide:
International Experts:
Prof. Dr. Ludger Gerdsemeyer, internationally renowned and recognized for his groundbreaking contributions to the field of regenerative medicine, is a true luminary in the field.
Paul Hobrough, a distinguished U.K. physiotherapist with extensive experience treating sports-related injuries, gave a special remote presentation.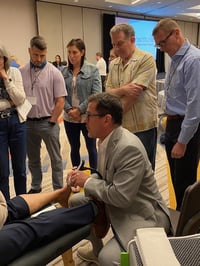 United States Leaders:
What Medical Peers Have to Say About Attending…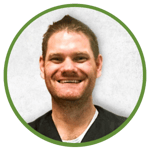 "Thumbs up 👍🏻 The Phoenix conference was great! It was interesting learning how the key players are using these systems. It opened up the idea of using these devices for different treatment algorithms than I'm currently using."
Denton Davenport, MD
Orion Pain, Scottsdale, AZ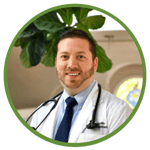 "The conference was educational and inspiring. It was so fantastic to learn from the experts of shockwave technology and see how much value this treatment can have for patients."

Taylor Smith, MSPH, PA-C,
The Healing Sanctuary, Idaho Falls, ID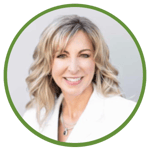 "The Phoenix Institute conference was truly amazing, with the unique opportunity to learn and collaborate with the most talented global experts. It was the perfect blend of evidence-based didactics, hands-on learning, and interactive conversations/networking with practitioners using these non-invasive, regenerative, transformational technologies. I can't wait for the next one!!"
Shauna Leonard, Founder /Director of Clinics
Enhance Lives, Holladay, UT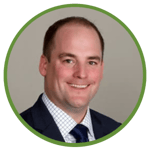 "Great conference! Unlike other conferences, this one presents a relaxing and very personable experience that fosters and embraces questions and learning in an intimate setting conducive for peer to peer discussion and education. I learn more about this technology and uses every time I attend which has been transformative for myself and my team, but most importantly the patients under our care."

Keith Roed, DPT
Impact Physical Therapy and Wellness, Sioux City, Iowa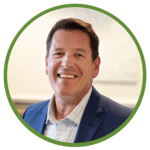 "Another fantastic event for The Institute for Tissue Regeneration & Repair hosted by CuraMedix. Everything you could ever want to know about how to successfully apply STORZ Focused Shockwave and Radial Pressure Wave in MSK pathology.

The godfather of EMTT, Dr. Ludger Gerdesmeyer, is a fantastic educator, and I learned a lot from Dr. Amol Saxena.

More importantly, I had the privilege of communicating one on one with a number of great musculoskeletal providers from all over the country. This hands-on experience is a great experience for attendees from many different specialties!"

John Knab, MD
Center for Pain Management, Wilmington, NC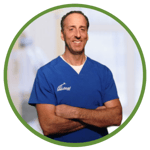 "The weekend in Phoenix was again another first-class event. Every seminar attended continues to raise the bar on shockwave. The journey continues!"
Perry A. Cammisa, DC
Ultimate Medical Group, Woodridge, IL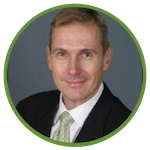 "Happy to chime in about my thoughts on the recently completed CuraMedix conference in Arizona! I loved the format where we'd hear lectures, followed by a Q&A session from the panel, to hands-on workshops. This was very conducive to reinforce learning objectives. I also thought it was amazing to have these very accomplished physicians running the workshops and being so available to answer questions from the attendees. Definitely left feeling pumped up about regenerative medicine and leaning into it a little more in my private practice."
Steve Merckx, DPM
Associated Podiatrists, Madison, WI
Attend the Institute's Upcoming Medical Conferences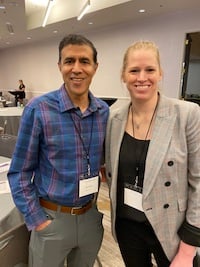 Commit to attending upcoming conferences and expanding your knowledge base. Secure your spot to stay abreast of the latest in evidence-based, non-invasive shockwave and EMTT.
Attend one or both; the choice is yours:
TBA, Sept/Oct, Location TBA (special focus on Aesthetics)
Boston, MA December 2-3, 2023
Join the upcoming events, as they are not to be missed!


Next-Level Patient Care is Made Possible by Adding EPAT, ESWT, & EMTT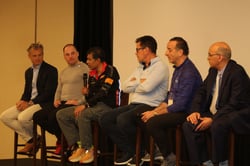 If you've been considering adding shockwave and EMTT to your continuum of care. You will gain the ability to expand treatment protocols while significantly improving patient outcomes.
By participating in The Institute of Tissue Regeneration and Repair Conference, you'll get the unique hands-on opportunity for exclusive access to the complete range of STORZ Medical radial pressure wave and focused shockwave devices as well the high-energy MAGNETOLITH, EMTT device. Attendance gives ample opportunity to explore and better understand how these innovative regenerative technologies work and to fit them into your continuum of care seamlessly.
We're excited to connect with you to answer any questions you may have about the benefits of technology implementation. Reach out to us today, and we'll connect you with one of our experienced shockwave and EMTT experts.