The Challenge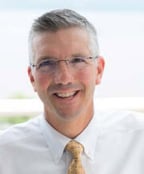 Dr. Conenello was seeing a noticeable shift in patient care: an increasing number of his patients were inquiring about alternatives to surgery so they could get back on their feet sooner and feel better faster. Traditional treatment options, many of which involved sidelining patients for six weeks in a boot, required a wait-and-see approach that felt dated. Dr. Conenello wanted to offer his patients an innovative approach that reflected their needs and was both evidence-based and clinically proven.
Dr. Conenello recognized that to meet these needs, and to be at the forefront of sports medicine, he may need to invest in industry-leading technology. However, he wondered about the added expense of purchasing a new medical device.
Read the full Practice Profile here.