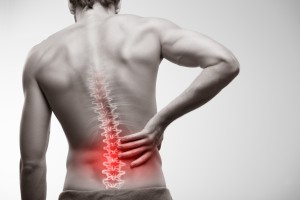 Study featuring Adam S. Tenforde MD
Much has been written about the efficacy of Extracorporeal Shockwave Therapy (ESWT) in a variety of clinical settings, including musculoskeletal medicine, and rightly so.

The use of ESWT began in urological settings with the application of lithotripsy back in the 1980s and later expanded into musculoskeletal disorders. It is hailed for its regenerative effects, including pain reduction, and facilitating tissue healing.

A team of researchers conducted a recent study, including Adam Tenforde MD, of Spaulding Rehabilitation Hospital/Harvard Medical School, Haylee E. Bergstrom MD, Stephanie DeLuca MD, et al. For a thorough review of the data, read the article titled "Best Practices for Extracorporeal Shockwave Therapy in Musculoskeletal Medicine: Clinical application and Training" published in The PM & R Journal.

Having been widely researched, the physiological effects of shockwaves vary depending on the impact that different energy forms can have on the musculoskeletal system.

The different forms of ESWT and variations in treatment protocols led to variable application recommendations in clinical settings based on condition.


Exploring the Type of Extracorporeal Shockwave Therapy (ESWT)
Some biological effects produced by shockwaves include regenerative changes at a cellular, tissue, and organ level. The two primary forms of shockwave are focused shock wave therapy and radial pressure wave therapy.
A focused shockwave initially produces a wide field of pressure wave, which becomes focused as it reaches a targeted depth and area within the body (the focus area). In the devices specifically for clinical use, there are three categories of focused shockwave, including electrohydraulic, electromagnetic, and piezoelectric.
By comparison, the radial device produces pressure waves where the force is exerted with maximum pressure at the applicator and weakens as waves travel deeper. Radial pressure waves are known for generating lower peak pressures.
The effectiveness of radial pressure wave vs. focused shockwave has been well studied for conditions including tendinopathy and spasticity. And both forms have been found efficacious and appropriate, but differences may result in varying outcomes for a specific condition. Results suggest that both forms of shockwave therapy are beneficial, but differences in effects may result in varying outcomes for a given condition.


Mechanisms of Action
Multiple clinical studies have shown ESWT effective in treating musculoskeletal conditions, but the exact mechanisms remain unclear. Proposed cellular mechanisms of action for extracorporeal shockwave therapy include:
Increased collagen synthesis

Cellular proliferation and wound healing

Pain reduction

Neovascularization

Decrease in soft tissue calcifications

Reduction of inflammation


Treatment Parameters to Consider
Depending on the diagnosis, the clinical treatment protocol may include a combination of instrumental parameters.
Depth of focus dependent on targeted pathology

Treatment with Radial Pressure Wave or Focused Shockwave or a Combination

Treatment interval: 1 x per week

The total number of treatments on average is between 3-5

Anesthesia is not needed

For clinical focusing, image guidance is recommended

Number of impulses and impulse frequency

Maximal positive pressure reached, measured in bar

Energy Flux Density (EFD)

Total Energy Dose (EFD)
There's much to consider, and the study dives into clinical applications and treatments by condition: tendinopathies, fasciopathy, soft tissue pathologies, bone stress injuries, delayed union, avascular, joints, and spasticity.
The comprehensive nature of the study is not to be missed by any medical professional eager to learn more about the latest findings concerning shockwave.


Perspectives on Medical Training
The study researchers propose that those studying physical medicine and rehabilitation, residency, and fellowship training should certainly include education on ESWT and teach the procedures whenever possible. The regenerative effects and treatment advantages are too significant to gloss over with upcoming medical professionals. Instead, graduates should be armed with a full understanding of the ESWT and its benefits as a non-invasive treatment option for patients with musculoskeletal disorders.
Within the study, researchers present a proposed framework for an ESWT curriculum to be interwoven with existing curriculum standards, milestones, and competencies influenced by musculoskeletal ultrasound curricula supported by ACGME, ABPMR, and the American Medical Society for Sports Medicine.
Advice includes formal lectures and hands-on training sessions. Please read the study in its entirety for more specifics on thoughts on medical training and education.
Adding Shockwave to Your Continuum of Care is an Opportunity to Benefit Patients and Practice
It's an extraordinary time for shockwave and regenerative therapies. More and more patients are seeking out regenerative treatments by name. As the evidence supporting the use of ESWT continues to grow, it may well be time to get on board for better patient outcomes. The chance to offer clear clinical benefits of treating patients with life-changing innovative treatments like shockwave and EMTT, perhaps it's time to consider the impact that such an investment would have on your practice and patients.
Create new revenue streams from promoting ESWT and EMTT in your practice. Adding the right technologies can draw in new patients seeking the treatment by name. Explore Disruptive Innovation Examples in Medicine: ESWT, EPAT, and EMTT for a look at the technology game-changers. Consider how you can better serve your patients while simultaneously taking your practice growth to new heights.

Time after time we hear from medical professionals who share their success stories of how regenerative technologies and treatments revolutionized their practice. Feedback confirms that adding regenerative technologies such as ESWT, EPAT, and EMTT is a win/win for patients and practice alike.

Have questions you'd like to ask? We're here to answer any questions and will gladly connect you with one of our team experts — Contact us today!