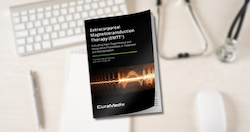 In today's ever-changing and competitive healthcare landscape, the success and growth of your practice hinge on your ability to provide innovative treatment options that offer the best outcomes to your patients. Now, more than ever, it's essential to keep up with the latest developments, specifically when it comes to regenerative technologies that can facilitate impressive healing outcomes.
Our latest ground-breaking White Paper, "Extracorporeal Magnetotransduction Therapy (EMTT): Activating New Regenerative Possibilities in Therapy and Rehabilitation," has been exceptionally well received among medical peers. We invite you to delve into a comprehensive resource overflowing with evidence, knowledge, and invaluable tips from peers who have successfully incorporated EMTT into their continuum of care.
You'll uncover a wealth of information within the pages of this enlightening white paper. Come to an understanding of what EMTT is and explore its primary indications for use. Gain a clear understanding of how this revolutionary technology works as well as its potential influence and impact on patient outcomes.
Here's an overview of what you'll find.


EMTT: Unveiling and Introduction
Extracorporeal Magnetotransduction Therapy (EMTT) is a new form of magnetic therapy, revolutionizing the world of regenerative medicine and rehabilitation. By expanding the treatment options available to practitioners, EMTT is a game-changing therapy used to address pain, musculoskeletal disorders, tendinopathies, and more. With EMTT, patients can now experience faster recovery without the need for surgery, unnecessary risks, or extensive downtime.
The U.S. market was introduced to EMTT at a conference hosted by The Institute for Tissue Regeneration and Repair in 2020. The event unveiled the MAGNETOLITH device, powered by STORZ Medical, which marked a significant milestone for EMTT's entry into the U.S. market. The launch of this extraordinary transformational technology has sparked tremendous excitement and anticipation among practitioners and patients alike.
Take this opportunity to immerse yourself in the world of EMTT and witness its remarkable capabilities firsthand by viewing the captivating webinar "The Official U.S. Introduction to EMTT and the MAGNETOLITH Debut." The educational webinar features Prof. Dr. Ludger Gerdesmeyer, a renowned thought leader, and provides a clinical and fascinating deep dive into EMTT.
The STORZ Medical EMTT device, the MAGNETOLITH, is a state-of-the-art device with remarkable versatility and patient-centric design, allowing for a wide range of applications while ensuring patient comfort and ease of use for practitioners. Moreover, the technology is backed by extensive clinical studies that validate its safety and efficacy, making it a reliable and smart choice for healthcare professionals.


What Conditions Are Best Suited to EMTT?
Revolutionary Extracorporeal Magnetotransduction Therapy (EMTT) offers an innovative approach to treating various musculoskeletal disorders and pain syndromes. Backed by extensive research, this dynamic technology has demonstrated remarkable success in regenerating and rehabilitating complex conditions. As a result, medical professionals are increasingly incorporating Extracorporeal Magnetotransduction Technology into their treatment protocols.
The MAGNETOLITH device has proven efficacy in treating the following conditions:
Relaxation and release of muscle spasms
Prevention of retardation of disuse atrophy
Increasing local blood circulation
Restorations of muscles
Immediate post-surgical stimulation of calf muscles
Maintaining or increasing range of motion
With success in treating a diverse range of indications, EMTT is transforming the landscape of musculoskeletal treatment. This therapy offers new hope for patients facing challenging conditions. It empowers medical professionals with highly effective treatment options, paving the way for improved patient outcomes and a better quality of life.


EMTT in Practice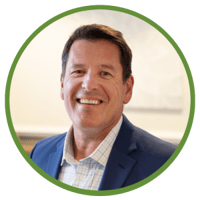 You'll learn much from John Knab, MD, a board-certified anesthesiologist, fellowship-trained in pain management. In a thorough Q and A, the Medical Director from the Center for Pain Management in Delaware extensively answers questions. He highlights his experience incorporating EMTT into his practice, his excitement for the technology, and his tremendous patient outcomes.
Dr. Knab shares his invaluable insights and experience with EMTT, offering a unique perspective on harnessing its power for optimal patient care as well as how he has incorporated it with shockwave.
The numerous advantages of EMTT and its usage in practice will become self-evident. There is tremendous value in discovering real-world examples of how other medical professionals have successfully incorporated EMTT into their treatment protocols.


Harness the Regenerative Power of EMTT for Game-Changing Results
EMTT offers a remarkable leap forward in regenerative medicine, with its ability to provide diverse and non-invasive treatment options and deliver impressive results. Discover the power of EMTT and embrace the future of patient care.
Explore how you can harness the full potential of EMTT to differentiate your practice from the competition. Many innovative ways exist to leverage this technology and take your patient care to new heights.
Don't miss out on this exclusive opportunity to stay abreast of the latest in regenerative medicine. Embark on a transformative journey toward patient care and practice growth.
If you have more questions after reviewing the White Paper, reach out to be connected with a CuraMedix EMTT expert.