By Matthew Dairman, DPM
Director, Foot and Ankle Specialist at 1Foot 2Foot Centre for Foot and Ankle Care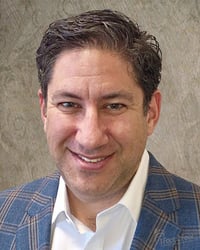 As an avid reader, Dr. Matthew Dairman always has one, if not two, books that he's reading or listening to at any given time. He's found these books to be a great source of inspiration for building better business outcomes for his practice.

Because the topics Dr. Dairman is interested in are applicable to anyone who runs a practice, we asked him to share his latest reading recommendations in a guest blog. Check out the books that top his reading list – then feel free to share your own inspirations in the comments section below!
---
According to Dr. Dairman:
After a recent Foot and Ankle Business Innovations (FABI) annual conference, where I am an active instructor and CuraMedix has been a perennial sponsor, I was asked to write a guest blog regarding my reading habits.
I currently read a minimum of 1-2 books a month – all non-fiction. For the past 5 years, I've given a short presentation at FABI on my top 5 reads from the previous year; these are books that help improve me, my team, my practice, and my patients.
The Role of Business Owners in "Move Your Bus"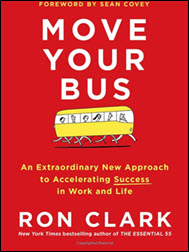 "Move Your Bus," by Ron Clark is an easy, relatively quick and impactful book – a favorite of mine from 2018. He likens your team to passengers on a "Flintstone's-style" bus, where the speed of the bus (or success of an organization) is dictated by the movement of each passenger's feet on the ground to move that bus forward.
The business owner is the "Driver" – the one who allows people to get on the bus but who is also responsible for removing people from the bus if needed. Passengers can be "Runners," "Joggers," "Walkers," or "Riders." Clark explains that "Runners" move the bus quickly, and "Riders" keep their feet off the ground entirely. I've used this analogy to explain my expectations and wants to my team, and I encourage everyone to look at their team through this lens.
Navigating Your Business Life Cycle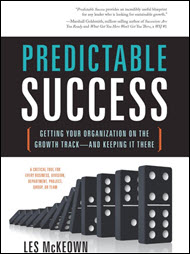 Another one of my favorite reads from last year was "Predictable Success," by Les McKeown. If you simply Google the title and look at the images that come up in your search, you'll find a graphic that depicts the life cycle through which every business experiences.
Starting with "Early Struggle" and ending with "Death Rattle," your goal is to keep your business at the top of the peak in what McKeown refers to as "Predictable Success." As a practice/business owner, I've experienced all but "The Big Rut" and "Death Rattle." And as an instructor for FABI, I can appreciate where practices are in the grand scheme of their business. The biggest takeaway of this book for me was that I'm not alone. My practice is, after all, a business – and Les says that every business goes through a life cycle. I'm able to pinpoint where I am in the cycle, where I should and want to be, and develop a plan on navigating to that point.
Final Takeaways
Sure, I could spend time reading fiction, but I'm having too much fun learning! Read at least one chapter of a good book daily and/or listen to a good audiobook while you exercise. I personally do both! Education is the one thing that can never be taken away from a person. Educate yourself through reading and enjoy a knowledgeable life.
What am I reading now? "Great at Work" by Morten Hansen and listening to "Crushing It" by Gary Vaynerchuk. Definitely worth checking out.
---
Which books have inspired you with good tips or advice that you have applied in your own practice? Feel free to comment below.