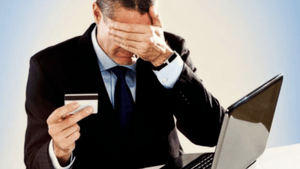 These days, there are a number of cutting-edge technologies to help you achieve your goals for both your practice and your patients. But given the seemingly endless range of options, the decision to invest in new medical equipment can feel a bit daunting.
Of all the options, how do you decide where to invest your hard-earned dollars? What will best help your patients? What will help you grow and expand your practice? Then finally, after settling on your desired technology, how do you narrow down who to purchase from? And what about your financing options?
To help you along, here are 9 questions to help you navigate the process.
1 - Will my investment align with my business strategy and goals?
Let's start with defining your goal; for you and for your practice. Are you interested in improved economic outcomes? Helping your patients get better faster? Differentiating your practice from others in your area? Attracting new professionals and staff? Whatever your goals, make sure your investment in new technology checks all the right boxes and helps you get to where you want to be.
2 - Is the technology evidence-based?
Is the technology you're considering backed by evidence and does it include Level 1 studies? Not all technology and medical equipment can make this claim, and now more than ever, this is becoming an important influencer for physicians in the decision-making process. The company should be able to easily provide you with this research to review.
3 - Are my peers using it?
What other physicians/practices have implemented this technology and are using the device or technology you're considering? Do you view them as reputable; as thought leaders in your field? Endorsements from medical professionals in your field can and should be a key element in your decision-making process. Review testimonials from other doctors who have incorporated the technology you're considering. Connect with your peers at industry events or even ask the company to provide you with one or two referrals so you can talk to them directly and ask your own questions.
4 - Will it support evolving patient expectations and demands?
When integrating new technology into your practice, be sure that it supports your patients' needs both now and in the future. Traditional methods that were once fairly commonplace -- for example, surgery as a first-choice method to treat pain -- may no longer meet the demands of the increasing number of patients who prefer non-invasive methods that help them get better faster, without any downtime.
---
Practice profile:
Meet one physician who turned to EPAT to support the changing demands
of patients who were interested in getting better faster.
---
5 - Will it help me differentiate myself from others in my region? And attract new patients?
Just like with any business, differentiation is the key to growth. Think about other practices in your area and consider: what are they NOT doing that my practice COULD be doing? Patients today tend to have a greater stake in the type of treatment they want and are willing to pay to feel better. Adding just one new piece of equipment (and therefore, an entirely new treatment option) can help you attract new patients who are specifically seeking that option. It also enables you to perform new capabilities that you've typically referred to outside specialists.
6 - What's typically the ROI of new equipment?
Often the upfront cost of new medical equipment comes with sticker shock. It also feels uncomfortable to bite it off all at once. A new or updated piece of equipment, for instance, may cost $20,000 or more. But if by incorporating it, the technology helps you improve patient outcomes, and offers more options for patient care, and these happy patients are referring others….then the longer-term gains will quickly justify the upfront cost.
When thinking about ROI, look beyond the upfront price and give careful thought to the numbers over time. If you make the right investment in the right technology and integrate it into your care plan, you're likely to pay your equipment and see positive returns faster than expected.
7 - How can I utilize new technology to its fullest potential?
Having the most up-to-date technology can benefit your office in so many ways, but only with proper usage and training. Too often, physicians purchase the best equipment on the market, only using it to continue doing the same things they have always done. Consider how you will incorporate this new technology into your continuum of care? What changes will you want to and need to make? Working with a company that provides exceptional training, service and support will help to ensure any given piece of equipment is being used to its fullest potential, further maximizing your return on investment.
8 - What's the best way to pay for your new equipment?
There's no single best way to pay for new medical equipment. Some pay upfront by check. Others prefer to finance over a period of time. There are benefits to both and, if needed, the company you're working with should be able to connect you with resources.
9 - How important is it to look at the company you are buying the device from?
Choosing the right company to purchase from is critical to the ROI of your medical device and the success you'll have incorporating it into your practice. The most reputable vendors will serve as partners post-purchase, offering ongoing support to help you integrate new technology into your practice and help you use it to its fullest potential. Be sure you select a vendor who is dedicated to exceptional customer service, marketing guidance, and technical support. Here again, it's important to connect with other medical professionals who can share their experiences.
---
Ultimately, the best thing you can do for your patients is offer exceptional care and treatment. Investing in new medical technology and equipment is one more way to help you achieve that important goal. And, while the decision will take some time in the short run as you carefully weigh each factor, making the right choice will pay off dividends in the long run.