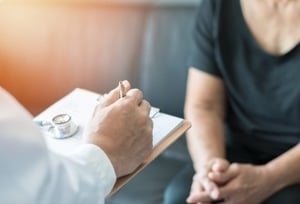 The compelling benefits of accelerated healing and stimulation of the body's regenerative process are made possible through evidence-based restorative medicine technology advancements. These innovative technologies create new horizons regarding patient care and treatment modalities, benefiting medical professionals and patients alike.
There is an opportunity gap for healthcare providers who recognize it, a way to serve patients better while simultaneously achieving practice growth and differentiating your practice from competitors near and far. Establish your practice as the go-to resource for your patients to benefit from groundbreaking evidence-based technology and treatment options.


Restorative Medicine Technologies: Shock Wave and EMTT Take Center Stage
Physicians and medical practitioners take note: once limited by traditional procedures, patient care is brought to new heights because of innovative, science-backed, non-invasive technologies and products such as those offered by CuraMedix.
In a world that craves instant satisfaction, it's no wonder that patients increasingly want non-surgical treatment options for faster healing. All the better when it requires no downtime, no anesthesia, and no risk — which is the case with shock wave therapy and EMTT.
Healthcare providers dedicated to offering best-in-class patient care can add shock wave therapy, EMTT, and other innovative regenerative solutions offered by CuraMedix to their continuum of care to improve outcomes and help their patients get back to the activities they do love.
Shock Wave for Superior Patient Care to Treat Musculoskeletal Disorders

Shock wave therapy, commonly referred to as radial pressure wave (EPAT) and focused shock wave (ESWT), is among today's most innovative approaches to treating both acute and chronic musculoskeletal conditions as well as connective tissue disorders. Science-backed by volumes of clinical evidence for over thirty years, shock wave works in tandem with a range of other regenerative solutions for exceptional outcomes.
EPAT is a proprietary form of Extracorporeal Shock Wave Therapy (ESWT) well suited for patients who suffer from overuse or soft tissue injuries or want to eliminate the visible signs of connective tissue disorders. EPAT utilizes high-energy acoustic pressure waves to treat patients in a non-invasive manner, with no downtime.
ESWT (Extracorporeal Shock Wave Therapy) is a non-invasive treatment that involves delivering focused shock waves to injured soft tissue to reduce pain and stimulate healing.
Both ESWT and EPAT are evidence-based and further backed by Level 1 studies.


EMTT: The Newest and Most Innovative Among Restorative Medicine Technologies
The revolutionary newcomer, EMTT, Extracorporeal Magnetotransduction Therapy, relies on a different operating mechanism than ESWT. While ESWT relies on high-energy acoustic waves, you'll find that EMTT utilizes high-energy electromagnetic (electromagnetic field) in the regional treatment area. However, despite the differences, the treatment modalities are entirely complementary.
With its high oscillation frequency, EMTT is a standout technology that enables deeper penetration and broadens the range of applications. In addition, EMTT is evidence-based and has been proven effective in several clinical studies for many musculoskeletal conditions.
Now, MAGNETOLITH, the new electromagnetic therapy device by STORZ Medical, equips physicians with a superior tissue healing technology to offer their patients. Adding this technology to your continuum of care means that patients can experience a safe, comfortable, effective, and non-invasive treatment experience for whatever musculoskeletal condition ails them.
For unrivaled patient care, consider EMTT when treating any of the following musculoskeletal conditions: degenerative joint diseases and disorders, wear and tear conditions like osteoarthritis, chronic pain treatment, sports injuries, bone, joint, and tendon inflammation.


How Restorative Medicine Technologies Can Facilitate Practice Growth
By redefining patient care with evidence-based technologies, you are repositioning your practice as the go-to resource for the best in evidentiary technologies and treatments. As a result, you will be sought out by a new and growing stream of patients.
Increasingly, patients are searching for these specific treatment modalities by name.
Indeed, there is work to be done in educating the public and spreading the word as to your advanced patient care offerings.
CuraMedix partners closely with healthcare clients to provide marketing know-how to facilitate the growth you seek. How do you want your practice to be perceived? Do you see the value in offering safe, effective evidence-backed technology treatments that accelerate healing among patients with musculoskeletal disorders?
When it comes to publicizing and promoting your practice (and technology and treatment options) in your local area, be sure to incorporate these tips 18 Great Ways to Promote Your Practice in the Local Community.


Why Add Shock Wave and EMTT?
Your patients rely on your medical expertise and entrust their care to you to relieve their musculoskeletal pain and dysfunction. So give them what they want, and what they are increasingly asking for by name – treat patients to the gold standard in restorative medicine—with shock wave therapy and EMTT.
Investing in the most innovative products, restorative medicine technologies, and science ensures your ability to deliver outstanding patient outcomes and increase practice revenue. Advances in regenerative technologies — particularly those that are evidence-based — are revolutionizing healthcare by creating non-surgical solutions that treat the root cause of pain and dysfunction, accelerate the healing process, and improve the quality of care offered to your patients.
By accelerating healing through the use of medical technologies like shockwave and EMTT, you can deliver the best healthcare outcomes to your patients (existing patients and those to come). Certainly, staying abreast of and featuring the latest, evidence-backed technologies positions you as a leader among peers and the community at large. In addition, there is a priceless value in offering alternative, safe, science-backed treatments to those looking to avoid invasive procedures and actively seeking based non-invasive treatment modalities.
Undoubtedly, the addition of the right new technology in healthcare practices can significantly contribute to practice growth and patient outcomes. Look to CuraMedix, your partner in non-surgical musculoskeletal healthcare, for the repair and regeneration of tissue, musculoskeletal, and vascular structures.
When it comes to the importance of making informed buying decisions for your practice, there are many to consider; this informative blog can help New Medical Technologies: 10 Questions to Ask Before You Buy.
We're here and ready to answer any questions you may have about the possibility of adding shock wave or EMTT to your continuum of care. Contact us today, and we'll connect you with one of our knowledgeable team members.