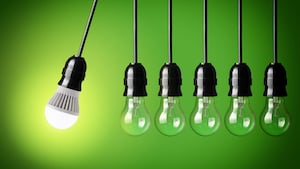 Among regenerative technologies, shockwave therapy stands out as a medical disrupter and is considered a practice game-changer. Once that exciting decision has been made to invest in shockwave, medical professionals are always eager to know how to incorporate and introduce it for the best impact.
There are two prongs to success when adding shockwave to your practice. The first is marketing – getting the word out to your current and prospective patients. The second, and actually the most important, is believing in the technology; what it does and how it can best help you help your patients get back to doing the activities they love. You don't have to sell. You do have to educate.
Let's delve into the best practices for integrating shockwave into your care continuum and then successfully introducing it to and educating your staff and patients. Planning, integration, and introduction are critical to staff and patient buy-in. Laying the necessary groundwork has numerous benefits and will set you up for success.


1. Share News That You Are Redefining Patient Care with Shockwave
As a medical professional, exceptional patient care is at the center of it all – and investing in shockwave enables the delivery of first-class patient care and outcomes.
Spread the word via social media, word of mouth, a video posted to your website, posters, and brochures in the office. Create a buzz about what's coming soon to generate excitement and garner interest.
Let staff, patients, referral partners, and local press know that you'll be adding shockwave therapy as a service to provide a non-invasive care solution that gets to the root cause of pain, accelerates the healing process, and gets patients back in motion.


2. Get Marketing Guidance and Tips from Your Device Partner
CuraMedix provides exceptional marketing and educational resources to support you – this is a value differentiator greatly appreciated by our medical partners. Utilize all the assistance we offer for the best outcomes regarding integration.
CuraMedix customers have exclusive access to our Partner Portal where you can customize brochures and posters for your practice to help with promotion. This way, the practice focuses on treating patients while we offer the backup to make practice growth all the more achievable and sustainable.


3. STORZ Medical Devices, the Gold Standard in Shockwave
Ensure all staff members and patients know why you chose a STORZ Medical shockwave device.
Discerning medical professionals worldwide identify STORZ Medical as the market leader in shockwave and regenerative technologies. As the pioneering leader in shockwave technology, you and your team can trust STORZ Medical as they are a name brand synonymous with precision and excellence.


4. Staff Engagement and Training
Getting staff buy-in early on is the tipping point for successful implementation. Once they understand shockwave's regenerative power, they'll happily promote and advocate for the treatment while communicating with your patients. Offer up free treatments to your staff and their close family members. This will ensure that they can speak from experience when asked about shockwave.


5. Activate Front Office Engagement with Patients at Check In and Check Out
Your front office team has two vital points of contact (check-in and check-out) with every patient. This can be a perfectly timed opportunity to start a conversation about shockwave and how it can help patients. This communication can be a significant step in successfully implementing shockwave.
6. Offer an In-Person or Virtual Event to Demonstrate Shockwave Therapy and What to Expect During Treatment
Invite people in. As in-person events are now possible again, consider hosting an in-office event to demonstrate shockwave therapy and discuss the protocols and benefits. It will give patients and others a chance to ask questions.
Take it on the road. People who are active want to stay active. Think about reaching out to local tennis and golf clubs, yoga studios, running stores, and CrossFit facilities. See if you can come in and talk to these groups and/or the organizers about how shockwave can help them address their pain. Ask and they may let you leave some brochures at the front desk.
Face-to-face connections are ideal when it comes to generating interest, building energy, and creating buzz around any new treatment modality and offering.


7. Keep Your Referral Network in the Loop as to the Addition of Shockwave and How it Helps Patients
Medical referrals are the lifeblood of any thriving practice and enable and support your practice's growth. Be sure to inform referral partners of your investment in shockwave technology – which can lead to even more revenue and practice growth. Send them a letter and include one of your shockwave patient brochures. You could even invite them in after hours to check it out and learn more.


8. Promote Shockwave, the Science, the Technology, and Its Efficacy
As with any new service, it's mission-critical to promote before, during, and after its arrival to keep interest high. Consider any and all of the following:
Blog about shockwave
Email patients
Include in a newsletter or e-blast
Mail promotional postcards
In-office promotion through posters, brochures
Add an informational page on shockwave to your website with educational videos and a treatment session video.
Highlight photos on your website of you actually doing the treatment
Once patients have been treated, ask for testimonials (written or video) while honoring HIPPA.
Everyone who comes into your office should be informed about shockwave
9. Communicate Effectively with Patients So Their Experience will Match Expectations
Patient education is an essential element in a proactive implementation.
Patients today want non-surgical treatment options for faster healing — with no downtime, no anesthesia, and no risk.
There's a lot for patients to love about shockwave:
Evidence-based
Non-surgical
No Downtime
No Risk
No Side Effects
80+% Patient Satisfaction
Differentiating your practice in a highly competitive landscape is increasingly essential as the healthcare industry becomes more complex. Investing in the 'right' new technology is a proactive way to build your practice and improve the medical care of your patients. Introducing medical technology in your practice has the power to redefine it, and lays a foundation for growth and increased ROI, and makes better patient outcomes possible.
Inspired to invest in innovative shockwave technology to improve patient outcomes? Let's talk!
Offering the right new technology, like EPAT/ESWT, is among the ways to improve your medical practice and help patients get back to activities they love.
Such an investment can dramatically accelerate your practice growth and increase your patient base. Let's start a conversation.