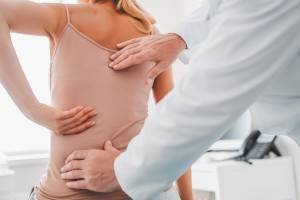 EPAT® (Extracorporeal Pressure Activation Therapy) is a proprietary form of shock wave therapy well suited for patients who suffer from acute and chronic musculoskeletal disorders as well as connective tissue disorders. EPAT, otherwise known as radial pressure wave, utilizes high-energy acoustic pressure waves to treat patients in a non-invasive manner and requires no downtime.
Hailed as one of today's most innovative technologies, EPAT is recognized as a treatment game-changer. Let's dive into five ways shock wave is revolutionizing medicine:


1.

EPAT Accelerates the Healing Process



This innovative shock wave technology brings about accelerated healing by stimulating the body's own regenerative process. By revitalizing blood flow in the treatment area, radial pressure waves trigger a natural healing process. EPAT is revolutionizing medicine today by producing noteworthy patient outcomes which benefit medical professionals and patients alike.


2.

EPAT is Evidence-Based
Evidence-based and backed by volumes of clinical studies for over thirty years, EPAT therapy is an exceptional stand-alone treatment. Also, it works well in tandem with a range of other regenerative solutions for exceptional outcomes.
Evidentiary data related to EPAT therapy in treating many musculoskeletal disorders and connective tissue disorders continues to expand. This scientific proof gives medical professionals the confidence and assurance needed to incorporate EPAT into their continuum of care.


3.

EPAT is Non-Invasive
As a non-invasive technology, EPAT expands the horizons of patient care. No need to rely on steroid injections or the risk of invasive surgery; shock wave provides an exceptional treatment alternative. Patients welcome the use of painless regenerative treatments like EPAT.
Additionally, EPAT is an ideal non-invasive treatment option for patients who don't have the time for weeks of surgical recovery or physical therapy.


4

.

EPAT Treats the Source of Pain or Injury
EPAT gets to the root of your pain – facilitating healing and accelerating recovery. By improving the body's regenerative potential, radial pressure wave restores the body rather than further damaging an area that has degenerated for whatever reason.
EPAT treats the root of pain non-invasively – no risk, no downtime, no surgery, scarring, or anesthesia.


5.

EPAT for Fast Treatment and Speedy Recovery Timeline
EPAT is a rapid treatment and involves minimal recovery time. Depending on the condition being treated, it only takes about 4-6 weekly treatment sessions. The treatment duration is approximately 10-15 minutes. EPAT delivers quick, effective, and lasting relief to patients allowing them to get back to activities they love quickly and easily.
The speedy recovery timeline makes it a favored treatment option among athletes. And the ability for medical professionals to get patients back in action without delay is priceless.
EPAT is revolutionizing healthcare by providing a non-surgical option to treat the root cause of pain and dysfunction, accelerate the healing process, and improve the quality of care offered to patients. Learn more by reading the white paper, What Makes Shock Wave So Successful in Medical Applications?
Broaden your knowledge even further by viewing the compelling webinar Practicing Evidence Based Medicine with Shock Wave


Redefine Patient Care by Adding EPAT to Your Continuum of Care
More and more, patients are searching for specific treatment modalities by name. Become the go-to resource for regenerative medicine in your community.
CuraMedix partners closely with healthcare clients to provide marketing know-how to facilitate the practice growth you seek
We'd love to connect and answer any questions you may have about the possibility of adding shock wave to your continuum of care. Contact us today, and we'll connect you with one of our shock wave experts.