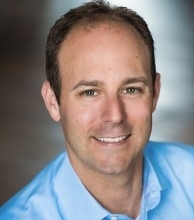 Learn from a leading family medicine doctor how to best incorporate regenerative medicine technologies like EPAT, ESWT, EMTT and more to achieve impressive healing outcomes for your patients. Dr. David Cunnigham generously shares his journey of successfully integrating regenerative medicine into his own practice to help his patients.
Our featured webinar presenter, Dr. David Cunningham, has grown and evolved his medical practice with the addition of revolutionary regenerative medicine technologies. He offers a full spectrum of patient care services through his direct primary care practice and life-changing regenerative medicine services at Infinity Health and Body.
In this highly engaging and informative session, you'll be inspired by Dr. Cunningham's insights and practical mastery to help you capitalize on the power of EPAT, ESWT, EMTT – and implement these modalities into your practice for clinical and business success.
During this compelling presentation, Dr. Cunningham will explain how best to:
Ensure that the technology you invest in gets put to immediate use rather than collecting dust
Engage in conversations to introduce and educate patients about healing opportunities available through EPAT, ESWT, EMTT, and more
Share patient case studies and outcomes
How and when to combine treatments
Treat your patients from head to toe with regenerative medicine
Incorporate PRP with shock wave therapy and EMTT
Harness the power of life-changing regenerative treatments
Likening the magnitude of the power of the technology and applicator in your hand to a magic wand – you'll be inspired by this doctor's passion for the possibilities made manifest through regenerative treatments. This educational webinar by Dr. Cunningham is sure to fascinate and engage all who view it.
After watching this presentation, you'll be eager to disrupt the status quo in your practice and explore the value of investing in regenerative technologies like shock wave and EMTT for optimal patient outcomes. Get inspired to take action.