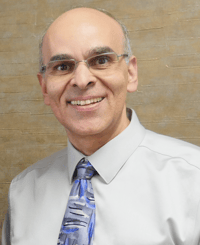 How will having EPAT/ESWT change the day-to-day activities of your practice? How can the technology evolve your treatment plans and outcomes?
Dr. Saeed's presentation is like having a conversation with a trusted colleague, someone who shares your passion for helping patients and understands the questions you may be asking about shock wave -- because he once asked them himself.
In this webinar, you'll dive into the everyday details of treating with EPAT/ESWT and come away with a greater understanding about:
How to use shock wave to treat a variety of acute and chronic musculoskeletal issues
Why it's best to introduce this evidence-based technology early in the continuum of care
How to educate patients, striking the right balance between not enough and too much information
Why it's beneficial to treat patients with radial pressure wave and focused shock wave -- and when to use each
How to get comfortable with the technology, leverage the expertise of colleagues and more
While shock wave is evidenced-based with a growing body of research supporting its efficacy, everyday use is as much an art as a science. With experience, Dr. Saeed believes you can be adept at using this healing technology, essentially becoming a shock wave "whisperer"!
Highly pragmatic yet extremely engaging and down to earth presentation, you'll discover some of the many reasons why Dr. Saeed is seeing a 95% success rate with his patients.