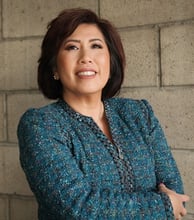 Learn from an innovative, board-certified, engaging physician influencer, best-selling author, international keynote speaker—Dr. Anne Truong MD. As an expert in anti-aging, regenerative medicine, and intimate heath, she shares her knowledge on the prevalence of ED, how to diagnose ED, and her multi-faceted approach to treating ED.
Lifestyle choices, medical conditions, and prescription medications can lead to restricted blood flow, leading to erectile dysfunction (ED). Often, ED is the first indicator of hidden underlying cardiovascular disease. Male patients, plagued with ED, accompanying shame, and other signs of emotional distress seek out treatment to regain confidence and functional sexual health.
In this informative and engaging session, Dr. Anne Truong delves into her unique treatment approach to men's sexual health, which features the integration of multiple modalities to accelerate healing, including:
Education – to drive behavior and change mindsets
Lifestyle and dietary modifications – to reduce the inflammatory response
Supplements
Bioidentical hormone therapy – in cases involving low testosterone
Shock wave therapy – ESWT and EPAT – 1 x per week for 6 to 12 weeks depending on the case
PRP (Platelet Rich Plasma) - for regeneration
This thought-provoking webinar by Dr. Anne Truong will inspire and educate you on the impact of ED on patients and the opportunity for recovery and regeneration made possible by the powerful multi-faceted treatment approach to ED. She maps out critical instigators of the disorder, criteria for complete diagnosis, and plans of care based on the severity of the condition.
After watching this presentation, you'll be eager to apply this well-crafted approach to treating ED patients in your practice. Get inspired to act and accelerate ED healing.