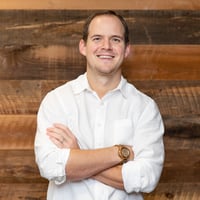 Are you curious about SEO and what can it do for your practice? Consider this: Most patients are only willing to travel 15-30 miles for care and treatment. That's why "local SEO" provides a tremendous opportunity and is so important for your practice.
In this webinar, SEO expert Justin Knott breaks down the ways SEO can drive more traffic to your website, get more visibility for your practice, and ultimately bring more patients in your door.
Your essential guide to finding the local patients who are already looking for you, you'll get answers to the following questions so many doctors are asking:
What is local SEO?
How can I rank higher for my procedures and treatments?
Do I need to pay attention to my physician listings?
Do patient reviews impact SEO?
How do I get started with Google My Business?
Justin demystifies SEO by cutting through all the jargon — getting to the core of what can make a real difference for medical practices. By the end of this presentation, you'll have a solid understanding of what local SEO is and where you should consider investing your time, your energy and your resources to grow your practice.