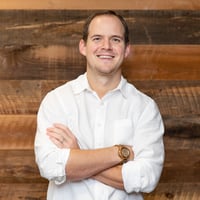 Interested in finding out how you can grow your practice and gain new patients? In this inspiring session, growth marketing expert Justin Knott sheds light on harnessing the power of paid advertising to gain new patients. You'll discover how to attract ideal patients through paid advertising and fill your calendar with new patient appointments.
During this engaging webinar, Justin will dive into:
Paid ads versus organic search
Which platforms are right for your practice to advertise on
Developing patient avatars
Top mistakes practices make when doing paid ads
How to get the most out of your paid ads program
Guidance on how best to highlight shock wave
How long you should expect it to take for paid ads to work
And how much you should plan to budget
Jason's masterful approach simplifies an otherwise complex topic. Having spent over a decade working with physicians and healthcare professionals in various specialties to help them achieve sought-after practice growth with marketing, he has the answers you seek.
As a thought leader on the subject of PPC and its role in medical practice growth, Jason will leave you with several actionable tips for a successful foray into paid advertising. Whether you are experienced in paid ads and looking to improve results or are looking to get into paid advertising for the first time, you'll find a wealth of information within this webinar.
If, by chance, the thought of running a campaign causes angst, fear not; Jason also covers the value of partnering with a qualified agency that can facilitate, execute and manage a successful digital advertising campaign for your practice.
After viewing the presentation, you'll be able to ascertain how best to incorporate paid advertising into your existing marketing plan to attract a stream of ideal new patients. New patients are the lifeblood of any medical practice; targeting 'ideal' patients through paid advertising is yet another way to grow your practice revenue over time.