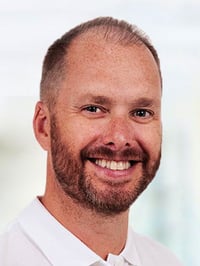 Learn from a leading physiotherapist, best-selling author, international educator for shock wave, and business development coach how to achieve impressive practice growth.
Over 840 studies have shown the scientific evidence that EPAT/ESWT works. Now that it's clearly established, it's time to turn your attention to the practice growth opportunities made possible with this regenerative technology.
In this highly engaging and educational session, thought leader Paul Hobrough of the UK shares his insights and practical mastery to help you capitalize on the power of ESWT and implement it into your practice for clinical and business success.
During this compelling presentation, Paul will teach you how to:
Use EPAT/ESWT to prosper during Covid-19 and beyond
Offer improved patient outcomes with EPAT/ESWT
Measurably grow your practice revenue
Systemize business practices to achieve clinic growth
To spend less time "in" your practice–and more time working "on" your practice
This inspiring webinar by Paul Harbrough will have you deeply engaged in the unique revenue flow opportunities inherent in the use of EPAT/ESWT. He maps out the lead and income potential of adding shock wave to your continuum of care. Having harnessed the power of this innovative technology beginning in 2003, he has built, systemized, consulted, and successfully grown many clinics.
After watching this presentation, you'll be eager to systemize your clinic to reach revenue goals previously unimagined. Get inspired to take action.