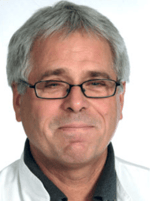 If you treat patients with urological disorders, you know how prevalent these conditions are and how determined these patients are to find a solution.
In this information-packed webinar, internationally renowned researcher and leading shock wave expert Dr. Lars Lund shares his vast experience, research and successes to date using EPAT/ESWT to treat urological disorders.
Given that many patients are looking for alternatives to pills and surgery, you won't want to miss the vast scientific evidence that supports using EPAT/ESWT for treating erectile dysfunction, Peronie's disease, chronic pelvic pain syndrome (CPPS) and more.
Through an exploration of the clinical data, including Dr. Lund's own research efforts, as well as his extensive experience treating patients with shock wave, you'll learn more about:
How ESWT is used for urological treatment
The research studies conducted to date
How to treat ED cases: evaluation, equipment and frequency
Treating Peyronie's disease with ESWT
Promising results for CPPS
As Dr. Lund shares his approach, work and successes to date, you'll come away with valuable information on shock wave application, treatment protocol and patient results. Don't miss the Q&A at the end of the webinar for added insight into booster treatment and identifying ideal candidates.
Find out why Dr. Lund considers STORZ Medical the "shock wave champion" and how you can successfully incorporate EPAT/ESWT into your continuum of care for effectively treating urological disorders.