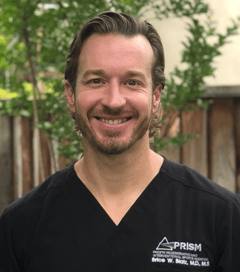 If you're interested in exploring how EPAT/ESWT can be combined with other treatment modalities for soft tissue conditions, you won't want to miss this webinar by Dr. Brice Blatz.
A specialist in regenerative and interventional sports medicine and faculty with the Stanford Sports Medicine program, Dr. Blatz has deep expertise in combining shock wave treatment with biologics.
During this highly informative presentation, you'll explore:
An overview of biologic treatment options
How to combine shock wave with other soft tissue treatment
Why this approach improves outcomes
The effects of shock wave treatment on tendons and muscles
Benefits of shock wave over needling for trigger points
Dr. Blatz's straight-forward approach includes plenty of treatment illustrations, how-to information including shock wave settings he frequently uses, sample treatment plans, post-treatment protocol and more.
Whether you're currently incorporating biologics or not, this is an excellent and enlightening webinar for practitioners in all stages of their journey with EPAT/ESWT.