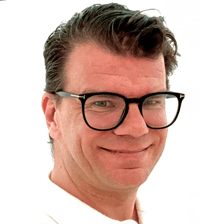 Interested in learning more about the benefits of using shock wave to treat aesthetic issues and concerns? In this highly informative session, the renowned Dr. Knobloch shares his vast experience and success using EPAT/ESWT to treat skin-related conditions.
During this insightful presentation, you'll learn more about:
The wealth of clinical evidence supporting a wide range of skin conditions
How to use shock wave to promote surgical healing and reduce scarring
Preconditioning tissue before you prepare it for transfer
Using EPAT/ESWT to treat cellulite
How shock wave is used for facial treatments such as roughness, pores and wrinkles
Timing and application of shock wave for various treatments
Dr. Knobloch answers common questions about using shock wave, including whether it can be combined with other treatments such as Botox, the most effective way of applying shock wave when treating cellulite, and which tips he prefers for various treatments.
By the end of this presentation, you'll have a solid understanding of the clinical evidence as well as insight into the techniques of this leading shock wave practitioner. From facial wrinkles and lines to skin rejuvenation and cellulite, find out how you can provide your patients with the results they seek.