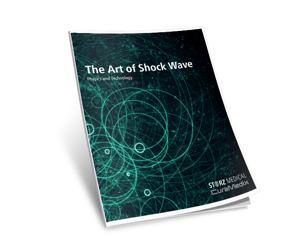 How can your practice improve patient outcomes with shock wave? Take a deep dive to better understand radial pressure wave (EPAT) and focused shock wave (ESWT) and how this non-operative, regenerative technology is being used to transform patient care and treat a wide range of medical issues.

Healthcare professionals will learn:
About shock wave and how it works
The difference between focused vs. radial pressure waves
The biological and physical effects of shock waves
How shock wave is being used to effectively treat acute and chronic musculoskeletal pain as well as connective tissue disorders
Downloaded by hundreds of healthcare professionals!